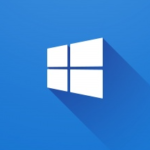 Very useful tip found on the internet : how to update a computer group membership without a reboot ?
Problem
If, like me, you use Group Policies and apply them on computer account using security groups, you notice these GPOs do not apply with a simple gpupdate /force
Basic solution
First solution to the problem explained above : reboot. This is due to the Kerberos workflow explained below.
This solution can be problematic on production servers.
The theory
There is another way to apply GPO linked to a computer account through security groups : playing with Kerberos
When a computer starts, it will contact a domain controller and will begin Kerberos communication to get a token. The KDC searches Active Directory for the computer account. It creates the PAC structure : this structure includes information such as direct and transitive group membership, and encodes it into the TGT.
The tip
To update the group membership of the computer, the solution is simple : first, purge the cached Kerberos tickets for the computer account and then instruct the Group Policy Client to refresh the policies. The Group Policy Client will then contact a domain controller. As the Kerberos cache is empty, the computer will have to deal with the domain controller to get a new Kerberos token. The provided token will have a new PAC structure with the computer group membership updated.
And now the commands
Purge the computer account kerberos tickets

klist -lh 0 -li 0x3e7 purge

Force the gpo re-evaluation

gpupdate /force
Update computer group membership without a reboot