I have found a simple webmail client that is very to install and configure: Rainloop
This webmail client have the following features :
Modern user interface.
Complete support of IMAP and SMTP protocols including SSL and STARTTLS.
Sieve scripts (Filters and vacation message).
Minimalistic resources requirements.
Direct access to mail server is used (mails are not stored locally on web server).
Allows for adding multiple accounts to primary one, simultaneous access to different accounts in different browser tabs is supported. Additional identities.
Administrative panel for configuring main options.
Really simple installation and update (the product is updated from admin panel).
Integration with Facebook, Google, Twitter and Dropbox.
Managing folders list.
Simple look'n'feel customization.
Configurable multi-level caching system.
Extending functionality with plugins installed through admin panel.
Perfect rendering of complex HTML mails.
Drag'n'drop for mails and attachments.
Keyboard shortcuts support.
Autocompletion of e-mail addresses.
Some screenshots: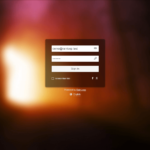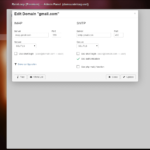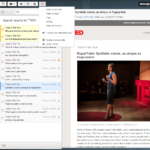 The installation is quite simple:
Download the package, extract files from it and upload it to a directory intended for use by the application, for example, /var/www/rainloop , subsequent examples assume you're using that directory, supply your actual directory path if you use a different one.
mkdir /var/www/rainloop
unzip rainloop-latest.zip -d /var/www/rainloop
You can also deploy the latest version of the application without a need to deal with zip archive, just run one of the following commands in your terminal:
curl -s http://repository.rainloop.net/installer.php | php
or
wget -qO- http://repository.rainloop.net/installer.php | php
Another interesting feature: you can integrate Rainloop with Google authenticator. With my previous post, you will be able to use Rainloop and automatically signed your email using S/MIME.
---
My Powershell script categories
---
Reference
Webmail client with 2-step verification codes