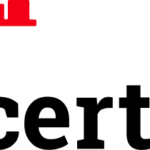 Automatically install and renew Let's Encrypt certificates
The Electronic Frontier Foundation is the leading nonprofit organization defending civil liberties in the digital world. Founded in 1990, EFF champions user privacy, free expression, and innovation through impact litigation, policy analysis, grassroots activism, and technology development.
The EFF team has developed a tool called Certbot to automate the installation and the renewal of the Let's Encrypt certificates.
It is available for the following OS:
Debian 7 (wheezy)
Debian 8 (jessie)
Ubuntu 16.10 (yakkety)
Ubuntu 16.04 (xenial)
Ubuntu 14.04 (trusty)
Gentoo
Arch Linux
Fedora 22
Fedora 23+
CentOS 6
RHEL 6
CentOS/RHEL 7
FreeBSD
OpenBSD
Mac OS X
The following software are supported:
Apache
Nginx
Haproxy
Plesk
---
My Powershell script categories
Automatically install and renew Let's Encrypt certificates